What is MACHIN3tools?
Gumroad | Blender Market - BlenderArtists - Youtube - Twitter - eMail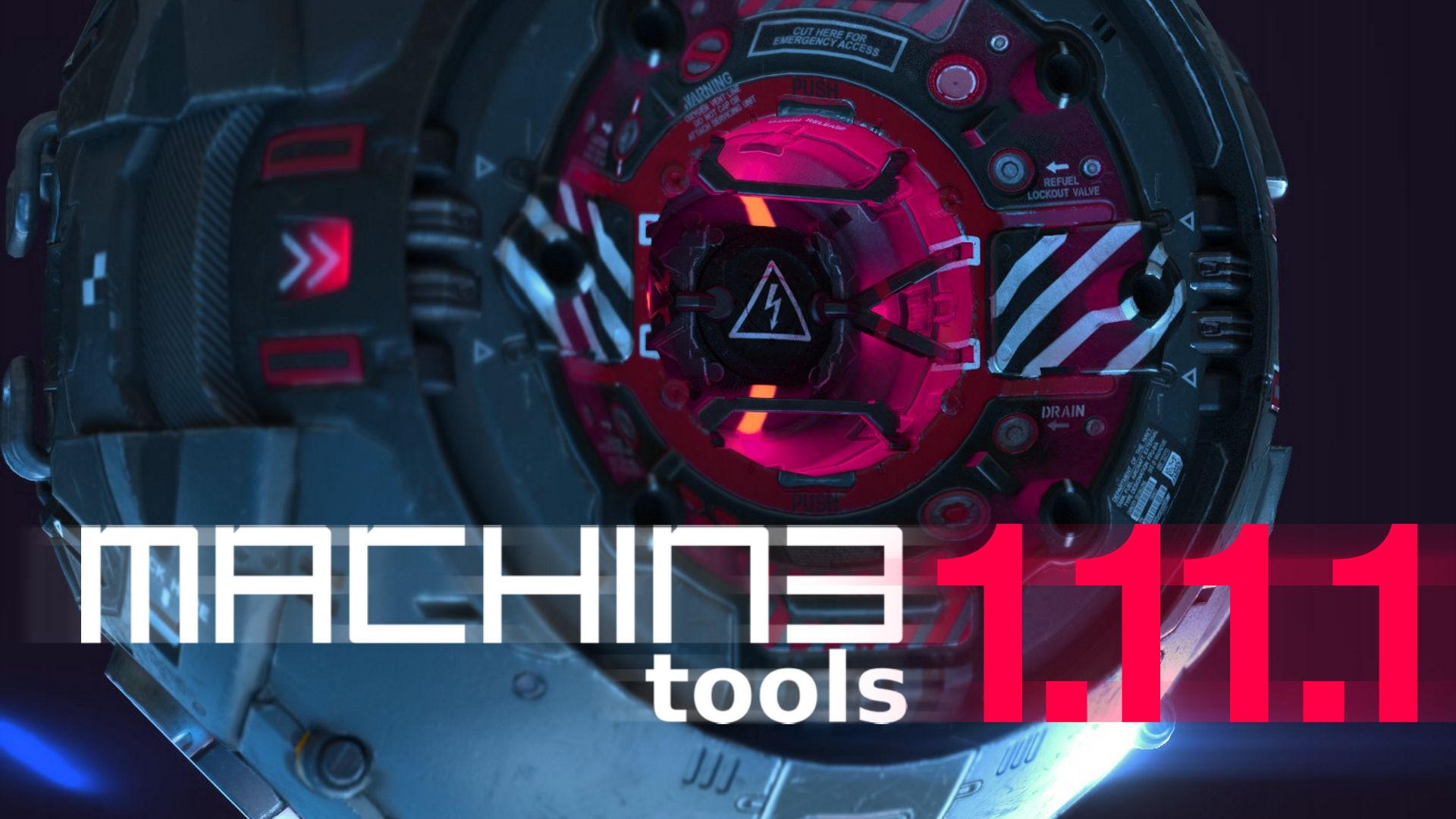 MACHIN3tools is a free, continuously evolving collection of blender tools and pie menus in a single customizable package.
It's aimed at streamlining common and mostly basic Blender tasks.
As of version 0.8, there is also a paid version with a few additional features.
Note
The following videos on versions 0.3, 0.3.13 and 0.3.14 will have to serve as a general introduction for now.
Despite their 0.3.x versions, they are still very relevant. The versioning approach since 0.4 follows semantic versioning principles, meaning the second digit moves up quicker now, and the third one is reserved for bug fixes only.
Updated videos covering everything there is to know about MACHIN3tools 0.8 are being worked on as time permits.
The What's New? and Changelog pages are a great resource to get up to speed with the latest changes.
The changelog is written extra verbose so as to serve as light documentation.
---
---
---
---
Download
Standard
Installation
in Blender 2.93 or Blender 3.0, from the zip file
or manually, in the filebrowser

great when updating, as it keeps all previous addon preferences
see MESHmachine installation for reference, it's the same process for any addon
Features
Tools
Note
Most of these tools are accessed via keymaps, that can be adjusted in the addon preferences. Others are accessed via the object or edit mode context menus.
Smart Drive and Unity Export are accessed from the 3D View's sidepanel, while Cursor Spin is found in the Extrude menu.
Smart Vert
Smart Edge
Smart Face
Clean Up
Clipping Toggle
Focus
Mirror and Un-Mirror
Align
Apply Transformations
Select Helpers
MeshCut
Filebrowser tools
Smart Drive
Material Picker
Unity Export
Group tools
Add Thread
Cursor Spin
Toggle Smooth
Edge Constraint Deus Ex
Pie Menus
Note
Pie menus in MACHIN3tools, typically provide a whole set of new custom tools themselves, they are not just a re-arrangement of native Blender tools.
These tools are not mentioned above, but there are dozens of them. The Cursor and Origin pie is a great example, but it's similar for most other menus.
Modes Pie
Save Pie
Shading Pie
Views Pie
Align Pie
Cursor and Origin Pie
Transform Pie
Snapping Pie
Collections Pie
Workspace Pie
Tools Pie
Objects
---
Blender Market currently has a minimum price requirement. ↩