MACHIN3tools
Introduction
Gumroad | Blender Market - BlenderArtists - Youtube - Twitter - Patreon - eMail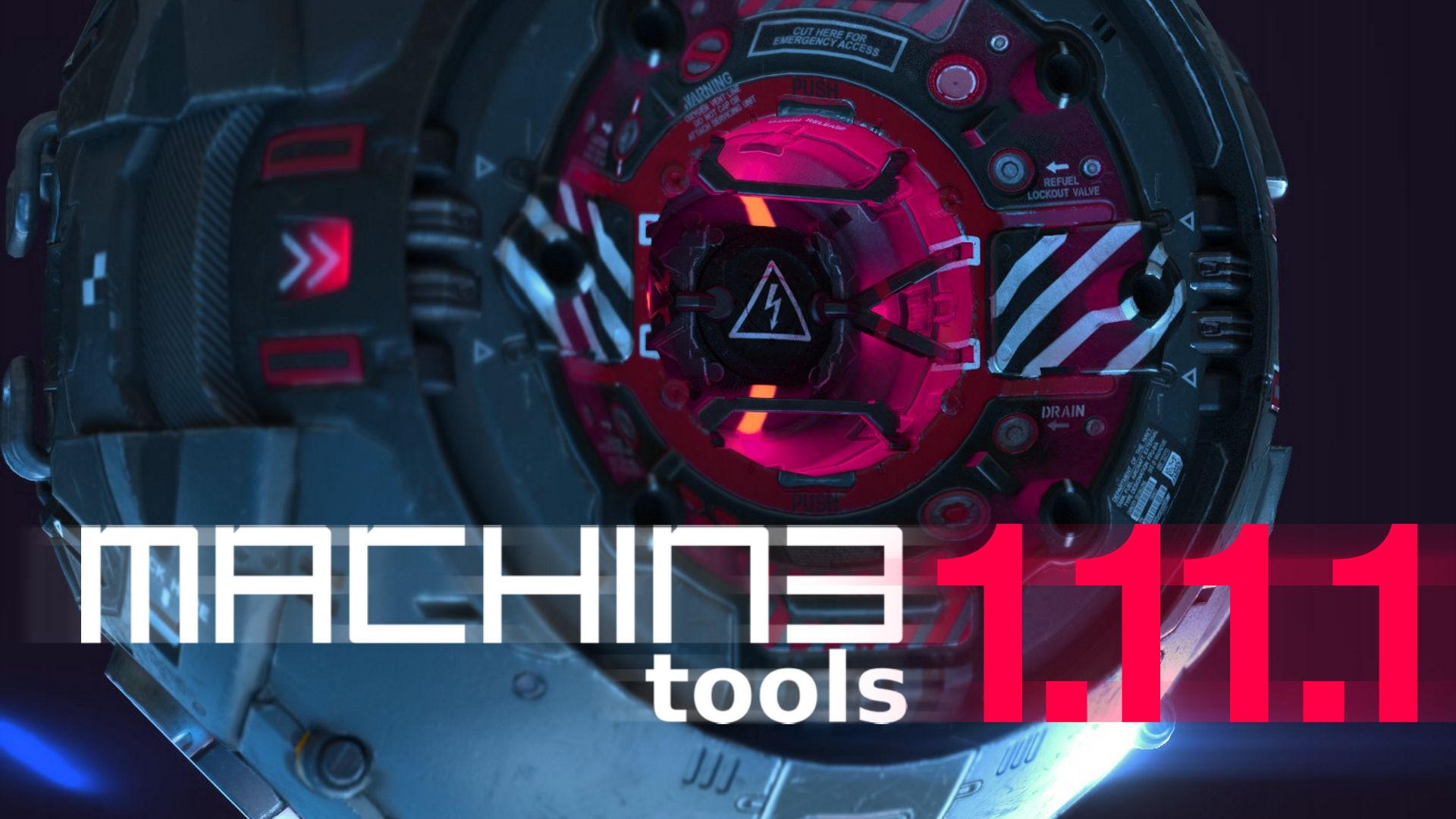 MACHIN3tools is a free, continuously evolving collection of blender tools and pie menus in a single customizable package.
It's aimed at streamlining common and mostly basic Blender tasks.
Note
The following video on version 0.3 is fairly outdated, but may still serve as a good introduction to MACHIN3tools.
For details on specific tools and menus use the nav bar to the left.
The What's New? and Changelog pages are a great resource to get up to speed with the latest changes.
The changelog is written extra verbose so as to serve as light documentation.
---
Download and/or Purchase
As of version 0.8, there is also a paid version called Deus Ex with a few additional features.
Standard
Features
Pie Menus
Note
Pie menus in MACHIN3tools, typically provide a whole set of new custom tools themselves, they are not just a re-arrangement of native Blender tools.
Tools
Objects