Collections Pie
shortcut SHIFT + C
The Collections Pie provides quick access to basic collection related tasks directly from the 3D View.
It allows you to access up to 10 collections.
There's also support for DECALmachine's Decal type collections.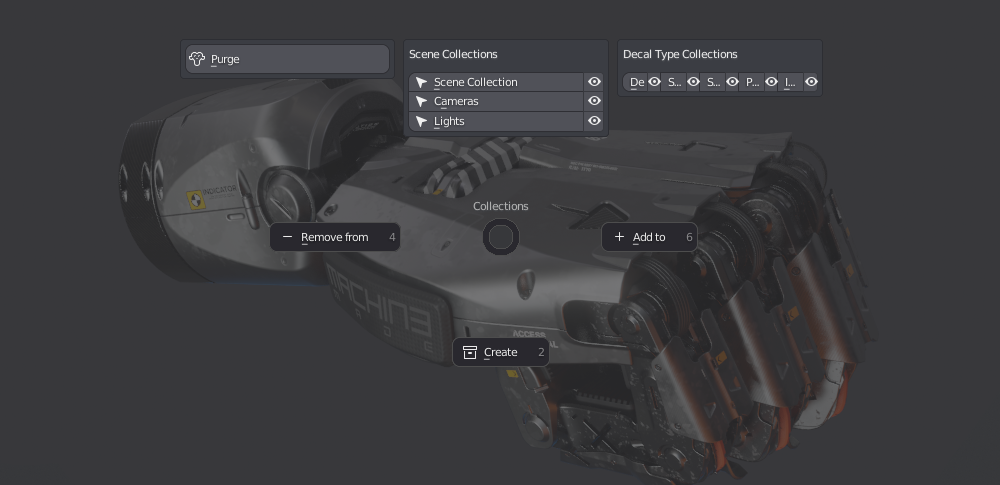 Tools
Create New Collection
Add Object to Collection
Move Object to Collection
Remove Object from Collection

Purge Empty Collections

Select Objects of Collection, optionally recursively

Deselect Objects of Collection, optionally recursively
Hide Objects in a Collection
Toggle selectability of Objects in a Collection
BatchOps
With BatachOps installed, you can also access its Contextual Click tool, which allows you to do a few more things, such as deleting and isolating collections.